Built In, Built-in Cooking, Hobs
BOSCH Built-in Induction Hob 60cm Black PIE645BB1E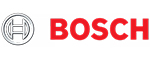 Rated 5.00 out of 5 based on

23

customer ratings
€629,00
Bosch PIE645BB1E
The induction hob: cook fast, clean and safely while using very little energy.
● TouchSelect: Selection of the desired cooking zone and easy setting of the desired power level.
● Induction: Fast, precise cooking, easy cleaning and low energy consumption.
● Steel frame: the flat stainless steel frame around the hob is perfect for integrating into existing countertop cutouts.
● PowerBoost: Up to 50% more power for faster heating.
● Timer with switch-off function: Turns off the assigned cooking zone after the set time.
See more below.
Built-in Ceramic Induction Hob, 4 induction cooking zones, TouchSelect controller,  QuickStart & ReStart functions
Built-in Ceramic Induction Hob
Inox Perimetric Trim
4 induction cooking Zones
TouchSelect controller
Digital displays
Fully electronic control with 17 power levels
PowerBoost function for all zones
Operation QuickStart
Operation ReStart
Timer with shutdown function for all zones
Alarm function with adjustable duration of warning
2 Residual heat indicator levels for each zone (H / h)
Child safety lock
Automatic safety shut-off
Dimensions (W / D): 583 mm x 513 mm