Built In, Built-in Cooling, Built-in Freezer
BOSCH Built-In 3 Drawers Freezer 73Ltrs A++ White GIV11AF30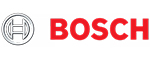 Rated 5.00 out of 5 based on

23

customer ratings
Built-in freezer Bosch GIV11AF30 with a total capacity of 73lt, energy class A ++ and with Super Freezing button so as to prepare the freezer to accept new food that we have just bought without changing the room temperature.
€550,00
Type:
Built-In 3 Drawers
Capacity:
73 ltrs
Energy Class:
A++
Energy Consumption:
144 kWh/year
Undercounter freezer with 3 handy transparent freezer drawers and superFreezing for freezing foods faster
LowFrost: defrost less frequently, as the ice formed is less – a technology that saves work and is energy efficient
An A++ cooling appliance works very efficiently
3 transparent freezer drawers provide plenty of space and an optimum view.
The superFreezing button reduces the temperature for a set time, to quickly freeze newly added food items.
Electronic temperature control: set the target temperature clearly and easily.
Features:
Performance and Consumption:
Energy efficiency class: A++
Annual energy consumption (per year): 144kWh
Total gross capacity: 73 litres
Total net capacity: 72 litres
General Characteristics:
Electronic control (LED chain)
Constant temperature control via sensor
3 freezer drawers
Left-mounted, reversible door
4 star freezer rating
Freezer malfunction warning signal: optical and acoustical
Freezer:
SuperFreeze function with automatic deactivation
Freezing capacity in 24 hours: 8 kg
Maximum freezer storage time in power failure: 21 hours
1 tray ice cubes
Technical Specifications:
General Characteristics:
NoFrost system: No
Product category: upright freezer
Brand: Bosch
Model: GIV11AF30
Electrical Specifications:
Power: 90W
Current (A): 10 A
Voltage (V): 220-240 V
Frequecy: 50Hz
Approval Certificates: VDE
Plug type: Gardy plug with grounding
Length of electrical supply cord: 230cm
Dimensions and Weight:
Height (mm): 712 mm
Device Width (mm): 558 mm
Depth (mm): 545 mm
Built-in / Freestanding: Built-in
Gross weight (kg): 39,000 kg
Package height: 790 mm
Depth packaged device (mm): 640 mm
Package width (mm): 620 mm
Specifications:
Rapid freezing switch: Yes
Indicator open door lamp: No
Light: No
Noise level (dB (A) re 1 pW): 36 db (A) re 1pW
Warning signal / malfunction (freezer): visual and distinct
Ranking with stars (freezing): 4
Type settings control: super cooling switch, warning signal for freezing damage
Defrosting: manual
Reversible door again: Yes
Dimensions (H x W x D)
Dimensions: 71.2 cm H x 55.8 cm W x 54.5 cm D
Niche Dimensions: 72 cm H x 56 cm W x 55 cm D