Small Appliances, Vacuum Cleaners
BOSCH BHZUC18N/12023467 Exchangeable Battery for Vacuum Cleaner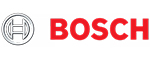 Only original spare parts perfectly fit your device with easy application and maximum durability

For your Unlimited: 

original accessories fit all Bosch Unlimiteds

 

A wide range of genuine Bosch accessories is available: 

the right one for every job.

 

Clean the interior of the car: 

convenient, flexible parts for convenient cleaning.

 

Faster charging: 

less waiting time thanks to at least 5x faster charging⁵ .
Specifications
Only original accessories are perfectly matched to your device and impress with their accuracy of fit and durability
Fast charger: Fast charging option for exchangeable 18 volt Power for ALL batteries and longer runtime for your Bosch Unlimited
Fully charges a 3.0 Ah battery in just 60 minutes