Small Appliance, Vacuum Cleaners
BOSCH BGLS4X210 Series 4 Vacuum Cleaner with bag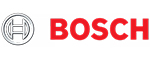 Perfect results thanks to the precise adjustment of the intensity and adjustment of the motor.
 

10-year warranty*: 

top cleaning performance thanks to German Bosch motor technology.
Less frequent dust bag changes and lower costs thanks to the large XL capacity.
 

PowerProtect system: 

for high cleaning performance, even when the bag is full.
 PureAir high hygiene filter for clean air.
Specifications
10 years engine warranty *: top cleaning performance
PowerProtect System: For high cleaning efficiency as the G ALL type dust bag fills
PowerProtect powder bag that ensures high performance when it is filled
For higher suction power up to 60% *** use PowerProtect powder bag, type G ALL (BBZ41FGALL)
Noise levels: 77 dB (A)
Washable PureAir hygienic filter for clean re-emission air
Spare filter bags: G_A
Extremely quiet SilentClean Premium convertible sole with clip connection for extra strong cleaning performance
Nozzle for corners and joints and nozzle for wallpapers
Telescopic tube
Ergonomic handle Ergo grip
Useful capacity of filter bag: 1 x 4,5L
Radius of action: 10 m
Automatic cable winding
4 rotating wheels
Electronic adjustment of the absorbency via a rotary switch
Bag change indicator
Parking and storage assistance