Small Appliances, Vacuum Cleaners
BOSCH BGL6PET1 Series 6 Vacuum Cleaner with bag ProAnimal Red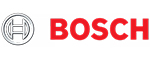 10-year warranty*: 

top cleaning performance thanks to German Bosch motor technology.

 

Handle with control for comfortable adjustment of the desired operating intensity and high performance.

 

AirTurbo Plus foot: 

powerful turbo brush foot for effective cleaning of pet hair

 

Built-in multi-purpose brush: 

for cleaning furniture and hard-to-reach places.

 

AirFresh dust bag: 

effective neutralization of odors for clean exhaust air.
General characteristics
Remote Power Control: control for easy operation adjustment on the handle
Built-in Multi-use brush: gentle cleaning of furniture and hard-to-reach places on every level
AirFresh dust bag: effective neutralization of odors for clean air
Special AirTurbo Plus tread: powerful turbo tread with rotating brush
AirFresh dust bag: effective neutralization of odors for clean air
Automatic Power Control that adapts to each floor for effective pet hair removal
PowerProtect System: For high cleaning performance as the G ALL dust bag fills
PowerProtect dust bag ensures high performance when full
Fewer bag changes, Cost reduction
Washable high hygiene HEPA filter: suitable for allergy sufferers
AirFresh dust bag: effective neutralization of odors for clean air – ideal for pets
Specifications
Useful Filter Bag Capacity: 1 X 4.5 Litres
Hard floor sole with soft brush. Suitable for gentle cleaning of sensitive floors such as parquet
Corner and joint nozzle and wallpaper nozzle
Electronic adjustment of absorbency through a rotary switch
Parking and storage assistance
Dimensions & Weight
Dimensions (H x W x D): 265 x 300 x 450 mm
Weight – broom only: 4.3 kg