Small Appliance, Vacuum Cleaners
BOSCH BGC21X350 Series 4 Vacuum Cleaner Serie 4 Red Bagless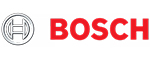 10-year warranty*: 

top cleaning performance thanks to German Bosch motor technology.

 

Washable HEPA filter: 

suitable for allergy sufferers. No additional cost.

 

Turbo brush for fast removal of lint and pet hair from the carpet.

 

Power AirCycle Technology: 

higher performance thanks to triple air circulation and motor.

Perfect results thanks to the precise adjustment of the intensity and adjustment of the motor.
Specifications
Power AirCycle Technology: 

higher efficiency thanks to triple air circulation and engine
10 year engine warranty : top cleaning performance, thanks to the advanced technology of Bosch engines made in Germany
High hygiene washable HEPA filter: suitable for those who suffer from allergies
Turbo brush for quick removal of pet fibers and bristles from the carpet
Easy handling to remove and empty the dust container
Bucket capacity: 2 l
Ergonomic handle Ergo grip
Electronic adjustment of the absorbency via a rotary switch
Telescopic tube
Automatic cable winding
Radius of action: 10 m
Adjustable sole for carpets and floors
Noise levels: 78 db (A)
Rated input power: 750W