Small Appliance, Vacuum Cleaners
BOSCH BCS711EXT Rechargeable Vacuum Cleaner Unlimited 7 Black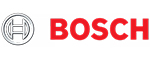 It performs like corded vacuums: 

flexible and cordless, but as powerful as a corded vacuum² 

 

Free 10-year motor warranty³: 

made in Germany for high performance.

 

A replaceable battery allows you to extend the run time if needed.

 

POWER FOR ALL Alliance: 

battery compatible with tools from Bosch and other brands.

 

Smart battery recognition: 

automatically optimized performance and runtime depending on battery type.
Specifications
AllFloor DynamicPower Brush with LED lighting
Power for ALL System: The battery is part of all Bosch 18-volt DIY and garden tools
Intuitive 3-step operation option to meet all cleaning needs
TurboSpin Motor: Made in Germany with a free 10 year warranty
1 AC Removable Power For All Alliance Battery
Extendable service life: AC batteries allow you to extend your service life if needed
Autonomy per battery 3.0 Ah:
Up to 40 'in Eco mode without motor components
Up to 30' in Eco mode with motor brush
Up to 15 'in Auto mode with motor brush
Up to 10' in Turbo mode with motor brush
Automatic operation: the nozzle adjusts the volume according to the type of floor: carpet or hard floor
Easy handling to remove and empty the dust container
Bucket capacity: 0.3 l
Cleaning filters: Easy cleaning of filters with RotationClean – rotating cleaning. No need to wash the filters
Flex Tube: flexible tube with a slope of up to 90 ° that allows you to easily wipe under low-height furniture
Comfort and convenience: Effortless cleaning thanks to the Quick Stand, the Nozzle Foot Release and the Easy Parking Clip
One-handed operation: Ergonomic and light but powerful hand vacuum cleaner (only 1.4kg) that works without having to hold down the power button
Cleaning on all levels: Thanks to the numerous accessories, you can clean all types of dirt, from floor to ceiling – even in the car
Easy storage: storage station for the device and its accessories
Optical energy-billing indicator
Charging time: 5 hours
Maximum device life: 40min

Free 10 year engine warranty: 

Made in Germany for high performance
Dimensions: H x W x D: 1315 X252 X 204 mm