Vacuum Cleaners
Bosch BCHF2MX16 Handheld Vacuum Cleaner 2 in 1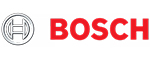 BCHF2MX16

2 in 1
Power : 16V
Autonomy: 40′
€165,00
Bosch BCHF2MX16 Handheld Vacuum Cleaner 2 in 1 (vacuum cleaner and hand-held vacuum cleaner in one device). It is equipped with 16V lithium batteries, 300ml bin capacity, washable filter and easy-to-empty bin.
---
HighLights
2 in 1: 
Vacuum cleaner and hand-held vacuum cleaner for more convenience
AllFloor HighPower Brush:
 Complete cleaning results on all types of floors, thanks to the high-performance bag-free technology and the special AllFloor HighPower Brush Stand
Cyclonic air flow system:
 optimal air flow for strong cleaning efficiency.
Bosch lithium-ion technology:
 Durable and powerful rechargeable batteries, long operating time with short charging time
Additional Features

Easy handling to remove and empty the dust container
Maximum flexibility: cleanliness without restrictions, around and under the furniture, thanks to the extremely flexible sole of the sole
Absolute comfort: easy to use, store and clean, thanks to its light weight and special EasyClean
Easy Clean System: Easy to remove brush cleaning from the sole
Very long duration of continuous operation: 40 Minute
Charging Duration: 4-5 hours
Battery level indicator: J
Weight: 2.4 kg
Dimensions: 1160x265x165 mm.