Small Appliances, Vacuum Cleaners
BOSCH BBS612PCK Series | 6 Rechargeable broom Unlimited White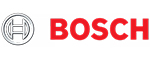 The most ergonomic and compact wireless multi-purpose vacuum cleaner in timeless silver metallic color. The two batteries included are part of the PowerForALL system and are fully compatible with the green series 18V tools from Bosch
More compact design: relaxed and easy handling for flexible cleaning thanks to the compact design and light weight of the broom.
 

Power for ALL System: 

the battery is part of the Bosch 18V wireless system and applies to all DIY and garden tools (green series).
 

Effective cleaning: 

The AllFloor Power brush and the DigitalSpin Motor allow you to clean all surfaces.
Made in Germany: high standards and in-depth control for user satisfaction over time.
Cleaning on all levels: numerous floor-to-ceiling cleaning accessories, even in the car.
Specifications
Type: Refillable wireless handheld vacuum cleaner

Capacity: 0.3 liters

Filter type: Cartridge filter with membrane and Pure Air

Power: 18V

Charging time: 4 hours

Operation: up to 30 minutes

Turbo operation up to 8 minutes
General characteristics
Ideal for hard floors, Carpets, Parquet

Accessories for muzzle for corners, 2 in 1 brush for furniture, Quick Charger
Battery
Battery Type: Lithium

Battery capacity: 2.50 AH
Dimensions & Weight
Dimensions (H x W x D): 1.22 cm x 20 cm x 26.50 cm

Weight: 2,300 kg