Cooling, Home Appliances, Top Mounting
BOSCH 2-Door Full No Frost Refrigerator 357lt A+ White KDN42VW20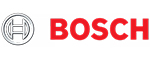 Rated 5.00 out of 5 based on

23

customer ratings
Full NoFrost refrigerator with VitaFresh drawer ◄0 ° C► and VitaFresh drawer – keeps fruits, vegetables, meat and fish fresh for longer.
Size XXL: even more space to fit all your food comfortably and keep it perfectly.
VitaFresh: keeps food fresh for longer, thanks to extremely low temperatures for fish and meat and adjustable humidity control for fruits and vegetables.
LED lighting: illuminates the refrigerator evenly without dimming, for the entire life of the appliance.
Full NoFrost technology: eliminates the need for defrosting, thanks to the perfect protection against ice formation, thus saving time and effort.
EasyAccess shelves: sliding glass shelves, for more convenient filling and emptying.
€549,00

Cooling System:
Full No Frost
Total Capacity:
357 ltrs
Fridge Capacity:
252 ltrs
Freezer Capacity:
77 ltrs
Energy Class:
A+
Energy Consumption:
320 kHh / year
Overview:
Serie / 4 KDN42VW20 Full No Frost
Freestanding Refrigerator
Color: White
The No Frost two-door refrigerator with drawer and Cliller Crisper: ideal for the preservation of fruit and vegetables, meat and vegetables
ChillerBox: the coolest area in your fridge – keeps meat and fish fresh for twice as long
No Frost: No more defrosting. Savings in time and effort
Easy Access Shelf: rack to facilitate installation and access to food
Ice Twister: easy to use for many ice cubes (Practical solution for easy access to ice and export them to a serving tray)
Features:
Performance and Consumption:
Energy efficiency class: A+
Annual energy consumption 303 kwh (per year)
Climate class SN-T (10° – 43°C) (It works perfectly in temperatures of Greek environment (10-43°C) without straining the motor.)
Total net capacity: 357 liters
Net fridge capacity: 252 liters
Net freezer capacity: 77 liters
General features:
LED electronic control
Dynamic MultiAirflow system – improves circulation of air around the fridge
Right hinged door, door reversible
4 star freezer rating
In the fridge:
3 removable safety glass shelves of which 1 are movable
ChillerSafe drawer – recommended storage area for meat and fish
3 door shelfs
Bright interior LED fridge light
Metal bottle rack
Cold tray (Ideal low temperature space for bottles, soft drinks, soft cheeses, eggs, unopened packaging)
In the freezer:
SuperFreezing function with automatic deactivation (Preparing freezer for hot food you just bought, so they do not affect the already frozen)
Quick Freezer (The coldest zone of freezing to very rapid cooling of food)
Freezing capacity in 24 hours: 8 kg
Maximum freezer storage time in power failure: 14 hours
Technical Specifications:
General features:
No Frost system: Full No Frost
Product Type: 2-Door
Appliance color: White
Color / Material body: White
Electrical Specifications:
Connection Rating (W): 150W
Current (A): 10A
Voltage (V): 220-240 V
Frequency (Hz): 50Hz
Approval certificates: CE, VDE
Type socket outlet: with earthing Gardy
Length electrical supply cord (cm): 240,00 cm
Dimensions and Built-in:
Product height (mm): 1.710 mm
Product Width (mm): 700 mm
Depth (mm): 650 mm
Built-in / Free-standing: Free-standing
Net weight (kg): 73,000 kg
Gross weight (kg): 78,000 kg
Packaged product Height (mm): 1.755 mm
Packaged product Depth (mm): 740 mm
Packaged product Width (mm): 760 mm
Specifications:
Electronic: 1 LED
Fast cooling switch: No
Fast freezing switch: Yes
Door opened indicator freezer: No
Storage Period in Event of Power Failure (h): 14h
Light: Yes
Noise level (dB(A) re 1 pW): 43 dB
Notify me when door open: No
Temperature display fridge: No
Interior Light Switch: No
Freezer Star Rating: 4
Settings Control Type: Super cooling Switch, SuperFreezing Switch, Cooling temperature indicator
Number of independent cooling systems: 2
Defrost process freezer section: Automatic
Defrost process fridge section: Automatic
Number of compressors: 1
Reversible Door Hinge: Yes
Dimensions (H x W x D)